Why Choose Rheem?
A Trusted Brand
Rheem has been a trusted name in New Zealand since the company was formed in 1958.
Rheem started with gas fired mains pressure water heaters and low pressure electric cylinders moving through to mains pressure electric in 1973. Even in the early days, Rheem was at the leading edge of hot water heating technology quickly expanding its range to offer the best products for domestic and commercial water heating needs.
Remember the old wall mounted Zip that would whistle when the water was boiled? Rheem continues to evolve its technology and has created a range of super smart Lazer® boiling water appliances as well as the Rheem 'On-Tap' instant boiling and chilled water dispensing tap – a first for New Zealand manufacturing.
Rheem New Zealand is part of a trusted global family of brands. Its highly skilled and committed Research and Development team right here in New Zealand continues to improve water heating technology for future generations to benefit from.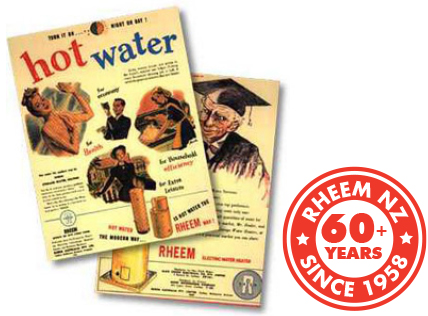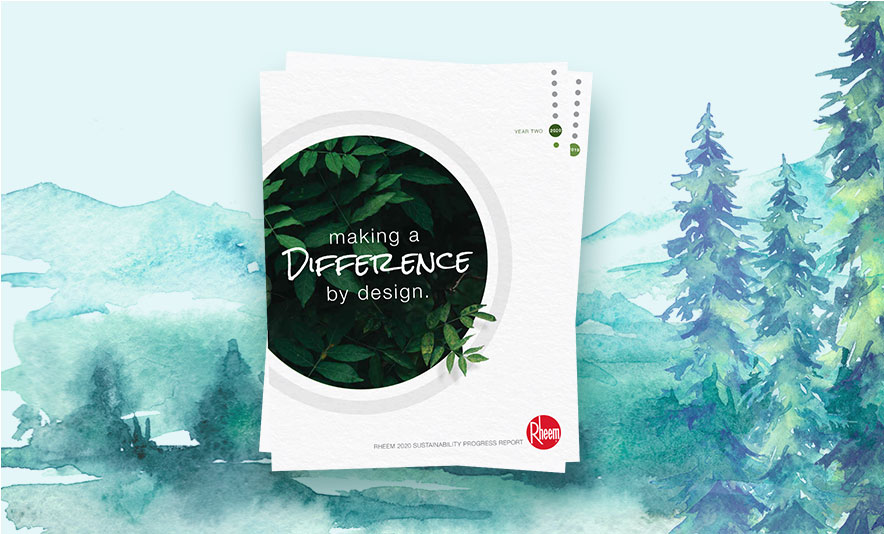 Making Progress
We set some pretty audacious goals for 2025. View our latest 2020 Sustainability Progress Report to see how far we've come - or catch up on previous editions.
Fostering A Greater Degree of Good
Rheem is committed to making a difference with the products we create, for the people we serve and through the processes that drive us. From innovating energy-saving products to supporting the trade, our sustainability efforts know no bounds — including our 2025 commitment: We're designing for zero waste.
NZ Made
Rheem cares about product reliability and customer satisfaction. Over 75% of what we sell in New Zealand is made in New Zealand by Rheem. If we add products that are being assembled in New Zealand by Rheem, that figure is over 80%!
Because we manufacture and operate locally, our products are designed to best suit our market and local conditions. We have our own enamelling plant and furnace (unique in NZ), which enables us to locally manufacture our own vitreous enamel tanks.