Heavy Duty Electric Storage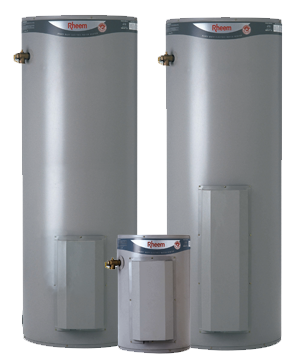 The Rheem range of heavy duty commercial electric water heaters come in either a 60L capacity or a generous 325L capacity and can be installed indoors or outdoors. These cylinders are made from a special grade of steel and lined with a double coat of vitreous enamel (which is better suited to a wider variety of water conditions) and comes with a larger anode to provide better corrosion protection.
The 325L cylinders can hold up to six heating elements and if a bank of 8 cylinders are manifolded together they can deliver up to 7480L of hot water in the first hour.
Download brochure