Raypak Hot Water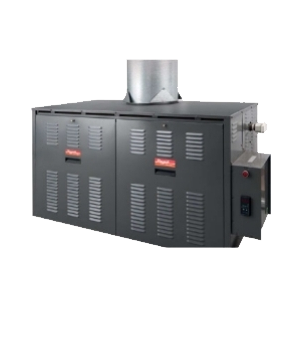 Raypak is a compact and efficient heating system ideal for heating large quantities of water for both hot and hydronic applications. The use of direct fire copper finned heat exchangers has been well proven over time.
The robust design of this range includes all copper and bronze construction which resists the combined effects of corrosion and high temperatures.
High (up to 90°C) and low temperature heating capabilities and a choice of On/Off or modulating models means this system has versatile applications.
Download brochure