Mains Pressure Vitreous Enamel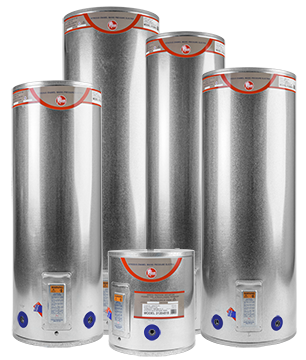 Vitreous Enamel lined hot water cylinders provide the best corrosion resistance to a wide range of water conditions including varying pH levels, high chlorides, hard water and MIC (Microbiological Induced Corrosion) as found in parts of the country and areas with untreated bore water. This range continues to be popular in the hot water storage market and superior durability in all water conditions.
Features
All Vitreous Enamel (VE) water heaters are fitted with a sacrificial zinc/magnesium anode to provide additional corrosion protection to the cylinder in adverse water conditions
High quality Solstice zd insulation allows optimum water temperature to be maintained longer saving energy, saving you money and it's better for the environment
Twin and dual element models available
Also suitable for unequal pressure and low pressure uses
10 year cylinder warranty*
*The cylinder warranty is applicable for tanks manufactured after 1 June 2018.
Download brochure