Indoor Gas Storage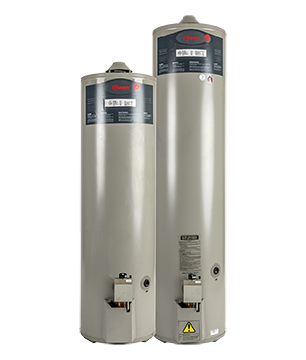 Rheem mains pressure gas storage water heaters deliver hot water instantly by keeping a generous quantity stored hot and ready for your use. Choose a capacity to suit your family size and hot water needs. These cylinders are to be connected to Natural Gas only and for indoor installation.
Sustainability Facts
Rheem Mains Pressure Gas Storage water heaters have recyclable jackets and steel inner tanks, as well as recyclable valves.
Stainless steel products resist corrosion for longer than conventional enamelled steel cylinders, which lengthens their life-cycle and reduces waste.
The heaters use advanced SuperFlue technology.
Download brochure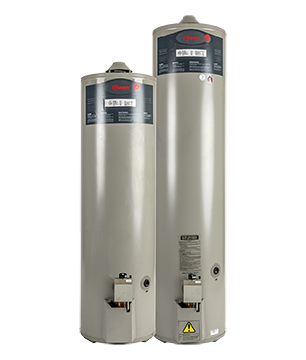 Model
Approx. Storage Capacity

(Litres)

# People (Moderate Climate)
# People (Cold Climate)
Installation Location
1st Hour Delivery

(Litres)

MPGAS 441135NO
130
2-4
2-3
Indoor
240
MPGAS 441170NO
160
3-5
3-4
Indoor
286