Ambiheat Heat Pump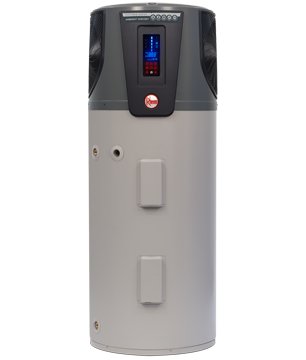 The AMBIHEAT HDc-270 Heat Pump is the new generation 270L capacity heat pump which is a smart, energy efficient alternative for areas where a traditional solar water heater may not be suitable. It uses the heat from the surrounding air and doesn't rely on direct sunlight to heat your water and provides a reliable, efficient and sustainable way to reduce your water heating energy consumption.
The advanced wrap around microchannel heating technology for uniform and faster water heating making it suitable for cold climates with an operating range from -5°C to higher ambient temperatures.
Sustainability Facts
With a Coefficient of Performance (COP) up to 4.5 times better than standard electric storage water heaters, these heat pumps are extremely energy efficient.
The majority of Ambiheat's parts are made from recyclable metals.
Ambiheat heat pumps have a Vacation Mode and a Timer Control so you don't use any more energy than you need.
Rheem Heat Pump water heaters have large anodes, which enhances the life of the water heater.
Download brochure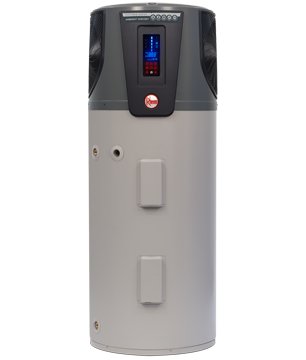 Model
Approx. Storage Capacity

(Litres)

# People (Moderate Climate)
# People (Cold Climate)
AMBIHEAT A55127005
270
2-5
2-5