EcoPlus Hot Water Heat Pump System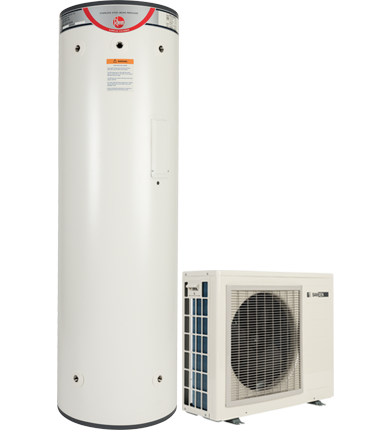 The EcoPlus Hot Water Heat Pump System is a great alternative to traditional electric or gas water heaters due to its industry leading quality and performance. It uses substantially less power than conventional hot water units.
The system operates like a refrigerator in reverse. It uses ambient heat from the outside air to heat water and is absorbed by a natural refrigerant, R744 (CO2), which is ozone friendly and has a very low global warming potential – saving energy, saving money and reducing greenhouse gas emissions.
Features
Whisper quiet operation (37dB)
Automatic heating cycle
Fast heat recovery
No backup element required
Easy installation (This system can only be purchased and installed by an Ecoplus authorised installer)
Tank is fully insulated and mains pressure rated
Sustainability Facts
With a Coefficient of Performance (COP) up to 4.7 times better than standard electric storage water heaters, these heat pumps are extremely energy efficient.
The Ecoplus design doesn't require a back-up element as it can operate on Heat Pump mode even at -10C ambient, which means less energy waste.
The majority of the EcoPlus water heater's parts are made from recyclable metals.
This unit has a six year warranty for the heat pump and 10 years for the tank, reducing the total embodied carbon for the product.
Download brochure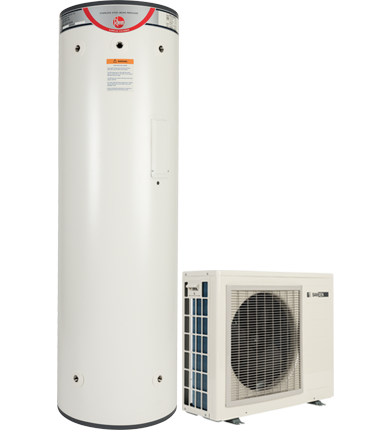 Model
Approx. Storage Capacity

(Litres)

# People (Moderate Climate)
# People (Cold Climate)
Installation Location
GAUS-300FQS
300
4-6
4-6
Outdoor (Cylinder: Indoor/Outdoor)